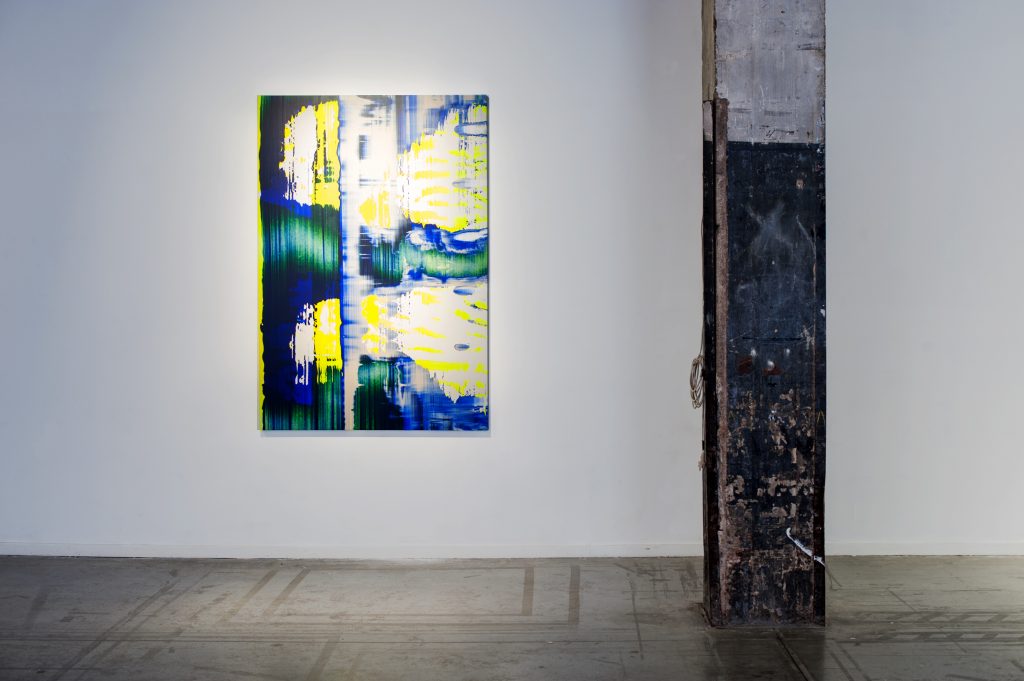 Lisette Schumacher is a Netherlands based visual artist. Lisette has always had an interest in architecture. Growing up in Rotterdam, there were plenty of fascinating architectonic projects that could serve as subjects for her work. But across borders surrounded by new impressions, is when you can start to expand your own borders. In 2018, Lisette decided to focus on the designs by Le Corbusier, an influential French-Swiss urban planner and architect who attempted to create a better living environment for city folk through his designs.
On location, Lisette observes the buildings of Le Corbusier, paying close attention to form, construction and use of light. During a temporary stay, she observes how the function of a building determines the shape, layout, and dimensioning. At the same time, she observes how the lighting effects are optimized for the user.
The results of her observations are pure, abstract and spherical works based on technical material research. Light-dark contrasts catch the eye, and the gradients found in the acrylic paint refer to the way in which light falls and spreads into a certain space. In her paintings, all the different lighting situations between day and night are combined. Spaciousness is determined by gradients in colour and contrast, almost identical to the way in which your eyes have to adjust to a dark environment with little light sources.
---
Can you explain who you are and what do you do?
My name is Lisette Schumacher, I am an autonomous visual artist, painting in an abstract manner.
What themes do you pursue in your work?
Visualizing my perception of architectural designs.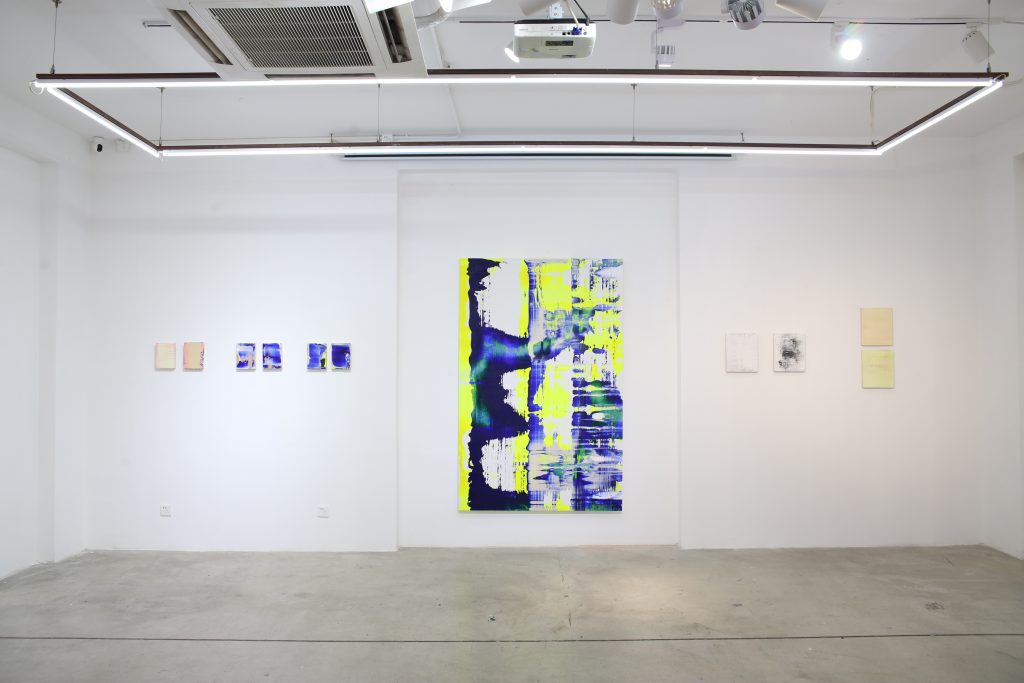 Can you describe a real life situation that inspired you to create?
This happens every time I go on a fieldtrip to visit, observe and absorb a design by Le Corbusier, my subject of research.
Why art? What does creative work give to you?
As long as I can remember, I have always been creative; as a child I did a lot of cartoon drawing and sculpting clay figures, as an adolescent a lot of portrait drawing, as a young adult I made sand sculptures for some years. At art school I discovered the graphic department where I made many silkscreen prints and etchings. Though I loved these techniques I discovered there were too many rules for me in the making process and I wanted to make my own rules. In the end I found total freedom in painting as there I apply my own set of rules and continue to develop my painting techniques.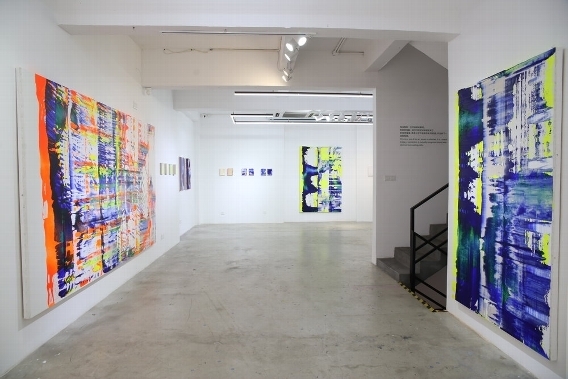 What inspires you?
My starting point to paint is to visit, observe and undergo the designs of Le Corbusier. My first encounter was in a community building in Marseille, I spent a week there, mingling in with the locals and discovering this iconic design bit by bit. A wonderful experience that sparked my artistic research into what is now.
What role do you think artists have in society?
The role of the artist can vary widely; when you make political statements with your art you serve society by showing them a mirror, when you make beautiful things you serve society by bringing them eye candy, when you address history in your art you attract people from society who have an interest to connect the past with the present. Art can play a major role in society on a personal level and large scale. During my first exhibition this year in June, I noticed that a lot of people were hungry to finally delve into art after the lockdown, they simply wanted to escape the boredom of the past months, the restrictions, the not being able to travel. They wanted to lose themselves in the story telling of the artists, they all left the exhibition smiling and rejuvenated.
What is the best piece of advice you've been given as an artist?
To never under price your work because then you undervalue yourself and cheap equals lesser quality. Also the only way is up. I was taught about this subject at art academy and it has helped me from day one after graduating.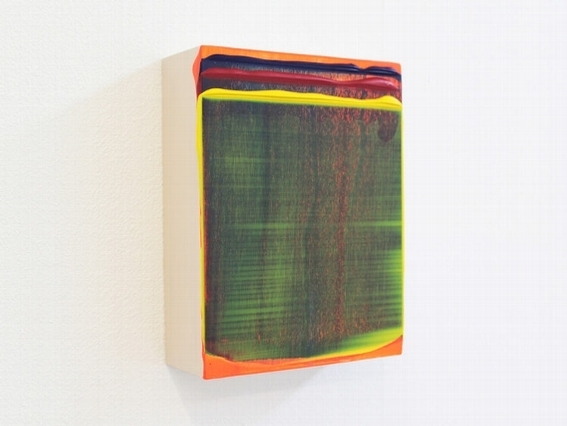 Do you think an artist needs an ultimate goal in his/her work? If so, what yours?
I think every artist will set their own personal goal. What would you like to achieve in your career as an artist? There is the artist who is very happy and content to just work in the studio and make a body of work but who does not feel the need to show it to the outside world versus the artist that has a big drive to create and show the world what he has made and everything in between. For me it is important to keep creating in concentrated periods of time throughout the year visualizing ideas and then showing them to the outside world. I am interested to see how far I am able to get in the art world, but first and foremost I will always remain aware to continue being a happy artist; I don't want to become frustrated because there is not enough time to create, nor do I want to become an artist who is uninspired an burnt out because he had to meet too many deadlines for all the shows he was appearing in.
What could you not live without as an artist?
My music! I usually have my playlist on and prefer listening to music that will bring me focus. Male singers with high pitched voices are my favourite, I discovered one day my playlist was full of them. Radiohead is one of my favourites to listen to as Thom Yorke's beautiful voice in combination with the timeless melodies makes me calm and eventually brings me into a deep concentration every time I paint. When I am not painting but doing all the other stuff I play a wide variety of music.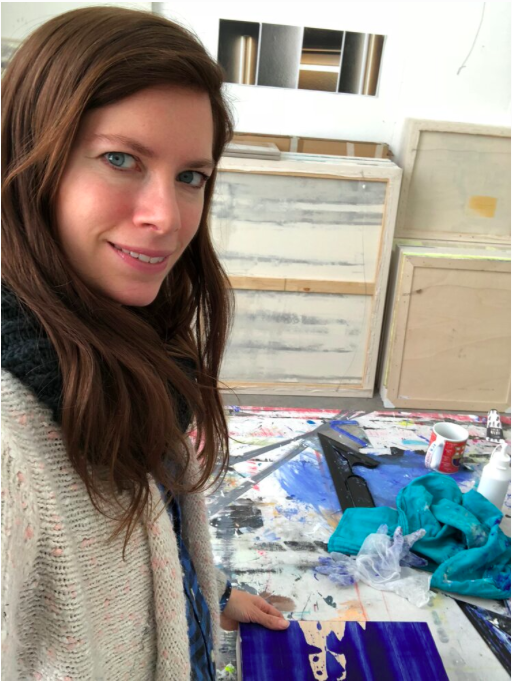 ---
Where to follow Lisette Schumacher:
WEBSITE : www.lisetteschumacher.com
FACEBOOK : www.facebook.com
INSTAGRAM : www.instagram.com/lisetteschumacher
CURRENT: Suffer Our Values TSA_PDF – Tiger Strikes Asteroid LA printable exhibition July 1 to 16 – Los Angeles United States
UPCOMING:
Galerie 95 solo exhibition Iconic places (I never wanted to leave) August 22 augustus to September 19 – Biel, Switzerland
Root Gallery duo exhibition with Saïd Kinos – September 4 to October 24 – Rotterdam The Netherlands
ARTFEM women artists 2nd international biennial – September 30 to November 30 – Macau China
KunstRAI Root Gallery – October 15 to 18 – Amsterdam The Netherlands
Art The Hague Root Gallery January 6 to 10 2021 – The Hague The Netherlands