Pernilla Iggstrom is a London based visual artist. Her paintings are the result of a process of investigation into her personal cultural heritage – a journey which explores the effect on her own identity of being born into one culture, then subsequently being adopted into another very different one thousands of miles away.
Pernilla's personal story is at core, as it motivated her investigations into notions of identity in the first place, but there are also far reaching aspects to what she is saying that she wants to address. She hopes that her art will inspire the viewer to reflect on his or her own cultural heritage, increase the interest and awareness about him or herself and others, and thereby breaking down stereotypical impressions and pre-conceived ideas.
Mainly using source materials derived from her personal archive of family albums and her own photos of the environment, she explores both actual and imagined places (through the nature/nurture concept), where the relationships between the past and the present, the interior and the exterior, and the physical and the psychological are key.
---
Can you explain who you are and what do you do?
My name is Pernilla Iggstrom and I live and work in Brentwood, Essex, a 25 minute train ride from London, UK. I was born in South Korea but adopted by a Swedish couple when I was 8 months old. I grew up in peaceful 70s and 80s Sweden. Being adopted has always been a natural part of my life and I developed an interest in my heritage in my early teens. I am interested in languages and communication. I graduated from the gymnasium (the Swedish equivalent of college/high school) when I was 18 and took the Trans-Siberian Railway to Beijing in 1988 to study at Peking University.
That was my first time back in Asia and it was a life changing experience. After China, I studied and worked at a few different places and later on lived in Vietnam followed by Singapore for many years. I left the business environment and Singapore in 2007 to move to London to realise my dream of becoming an artist. I did a Foundation in Arts & Design at City & Guilds of London Art School followed by a BA (Hons) in Painting as a mature student which was deeply rewarding. I graduated in 2011 and have been a practising artist since then, showing regularly in art exhibitions.
After having worked in an art gallery and accounting, I now work part-time as a private carer which is very rewarding on every level. I was drawn to this job as I was in meeting people who are full of life experiences and who have lived through the many great world changes during the last 70 years. Listening to their stories is fascinating to say the least and they are so valuable. Spending time with my clients is also inspirational for my art.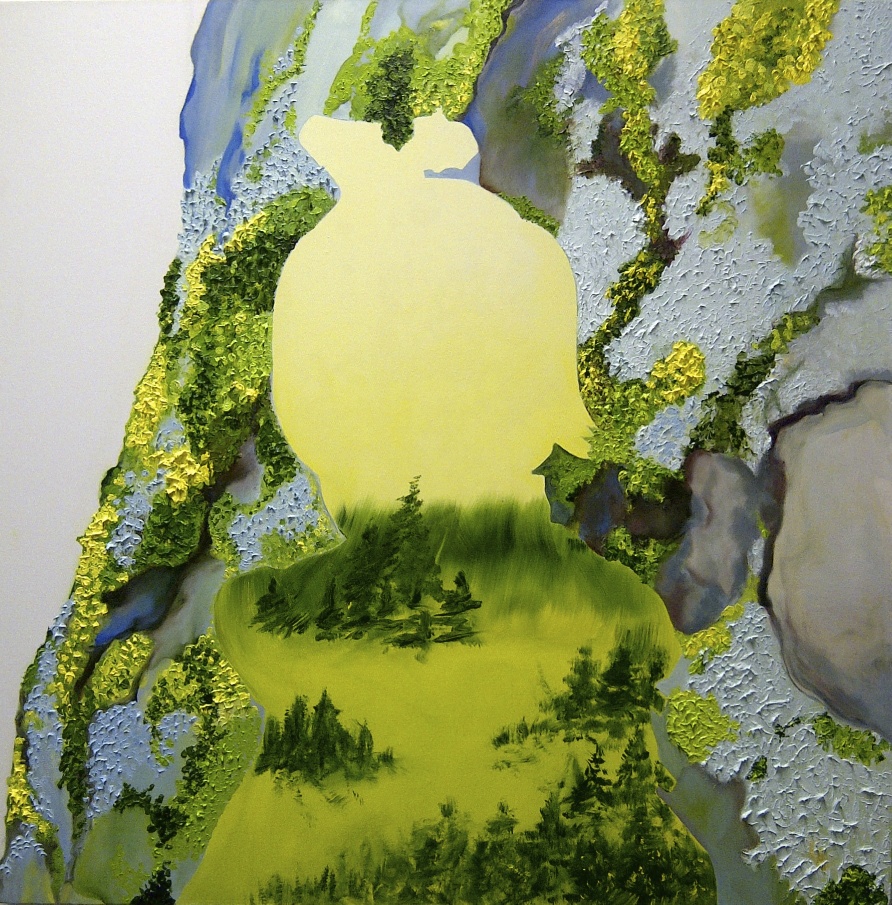 What themes do you pursue in your work?
Using my multicultural background as a spring board, I explore themes of nostalgia, heritage, nature/nurture, trauma, longing and belonging. Being Korean by birth, my exterior appearance is different from the 'blonde, blue-eyed Swedish personality within, and cultural identity has become the main focus in my art practice. Although my work stems from my personal story, I also want it to be general and universal so the viewer can identify themselves partly or fully, based on their own personal story. There are also far reaching aspects to what I'm saying that I want to address – I wish to inspire the viewers to reflect on their own identity which can stimulate an increased awareness of the cultural identity of others. My aim is to help break down stereotypical and pre-conceived ideas. I am interested in people's life stories and experiences which have made them who they are.

What role do you think artists have in society?
I believe there are several roles you can have as an artist. One is to only paint for your own wellbeing and pleasure. Another is to be a passionate art teacher spreading the pleasure of creating in a school or directly into the community through creative projects and events. Another is to convey a message close to your heart, whether it be a political or social stance or a subject matter that means a lot to you. Whatever the reason is for you to create, it will have a positive effect on society as a whole, like a ripple effect. The artist' role in society is very important. Art is often seen as a less important subject in school and less valued in society. Although a combination of more traditional skills and a creative mindset is becoming more and more sought after in the job market in the near future.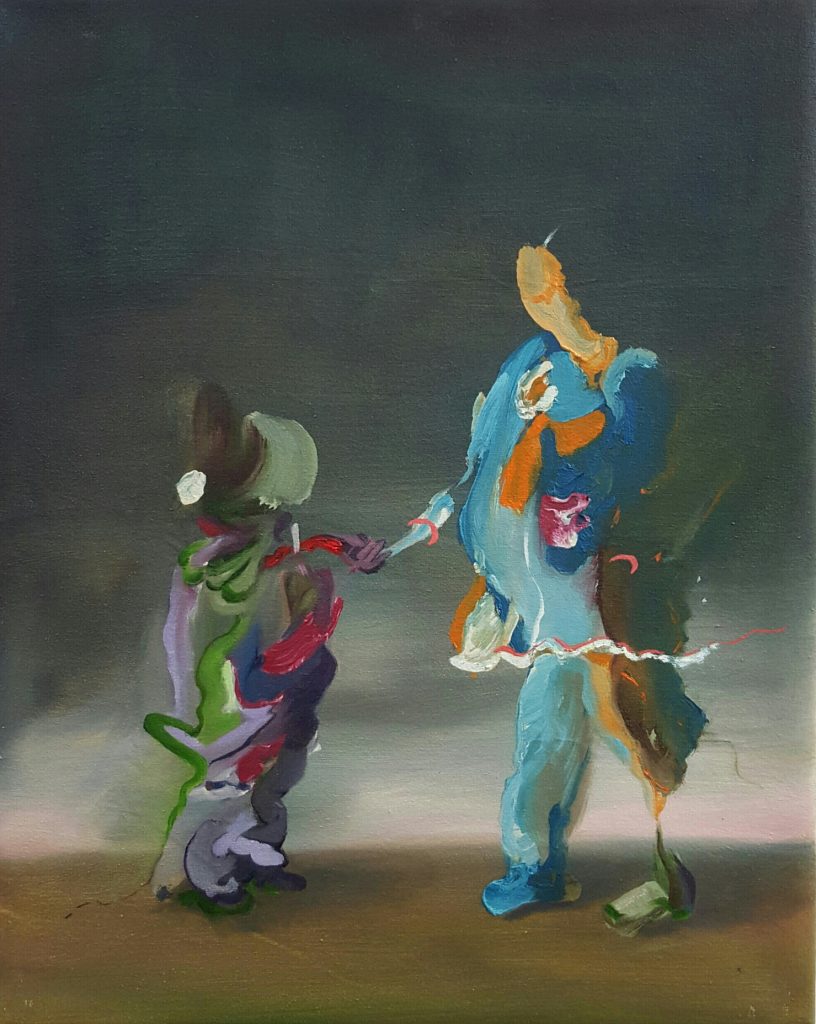 Can you describe a real life situation that inspired you to create?
After 16 years of working in Telecom and TV/Media while raising my two (step) sons in Singapore, I was desperate to create again and I wanted it to be more than a hobby. I started by learning silk painting/batik from a local lady but I'd been wanting to learn oil painting for a long time and started to take lessons from an Australian artist, Lydia Miller, once a week. It was a new world that opened up and I fell in love with oil painting. When my sons were in their late teens, I moved to London on my own to finally pursue an education in fine art. It felt fantastic to be able to focus on something just for me that I loved. I sent 4 years in art education – I worked hard and was inspired to be surrounded by like minded, amazing art tutors and students who studied sculpture, stone or wood carving and art conservation. I thrived being in multicultural London with its fantastic plethora of art and exhibitions.

Why art? What does creative work give to you?
I have been drawing ever since I could hold a pencil. I remember drawing in a mail order catalogue while my mum was feeding me when I was a toddler. I was creating and drawing throughout my childhood. My favourite subject in school was Art and I was always happy when I was creating. Art is an expressive language which can be used to convey our inner feelings and thoughts whilst still allowing the viewers to interpret it the way they wish to. There is no right or wrong when it comes to art, it has a value in itself. I am a member of a few London based art groups such as ArtCan.org and Chrom-Art which are very genuine and immensely supportive. They are truly there to lift us emerging and upcoming artists up and give us a platform to create. I am co-curating a booth, "Fabrication of Self" (@fabricationofself on IG), for a group of 8 ArtCan artists at Stockholm Art Supermarket 2020 (which has now been postponed till 2021). My co-curator and I have more or less free rein to create a stand based on the Supermarket theme of 2020, which is "Fabrication". The faith and support from ArtCan and its founder Kate Enters has been phenomenal. Art makes me happy and I am in my right element when surrounded by it and emerged in it.

Would you say that you have an artistic outlook on life?
I am a very organised person and having worked in the office environment for many years, I am methodical and practical. I'd say that I am in the middle of the spectrum being able to use my common sense and logical thinking mixed with a more creative approach. I often see colour in nature and my environment that I photograph as a note for later and I believe that happiness is key in life and balance is good to strive for in most things.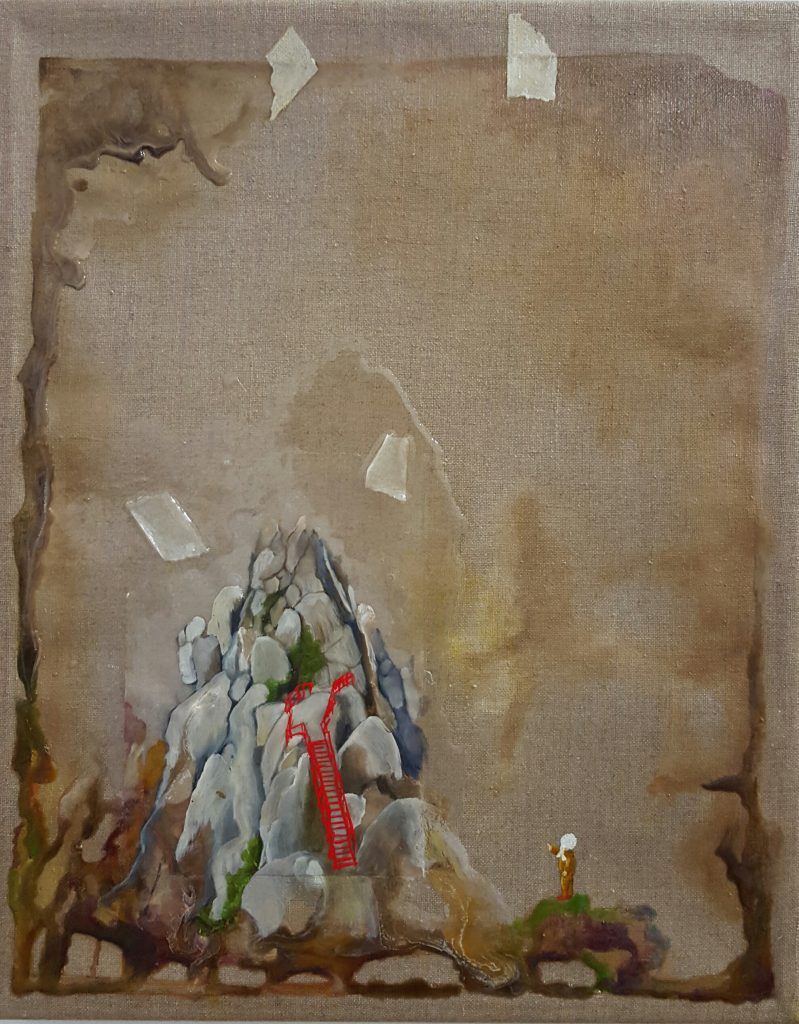 What inspires you?
Apart from my cultural heritage and having lived overseas in different cultures for over 24 years, I'd say that nature and contemporary artist' work on Instagram are the main sources of inspiration for me. Meaningful conversations and people's life stories also inspire ne immensely as I value learning from others. I want to gain life experience – to understand different life situations that can enrich me and broaden my horizon and hopefully make me a better person.

What would be your dream project?
A big multi-disciplinary exhibition with cross-collaborations, and talks and classes by specialist in their field on identity in general, cultural identity in particular. I have planned it for years. The aim is to spread creativity as well as knowledge and tolerance in society about people from all cultures and traditions.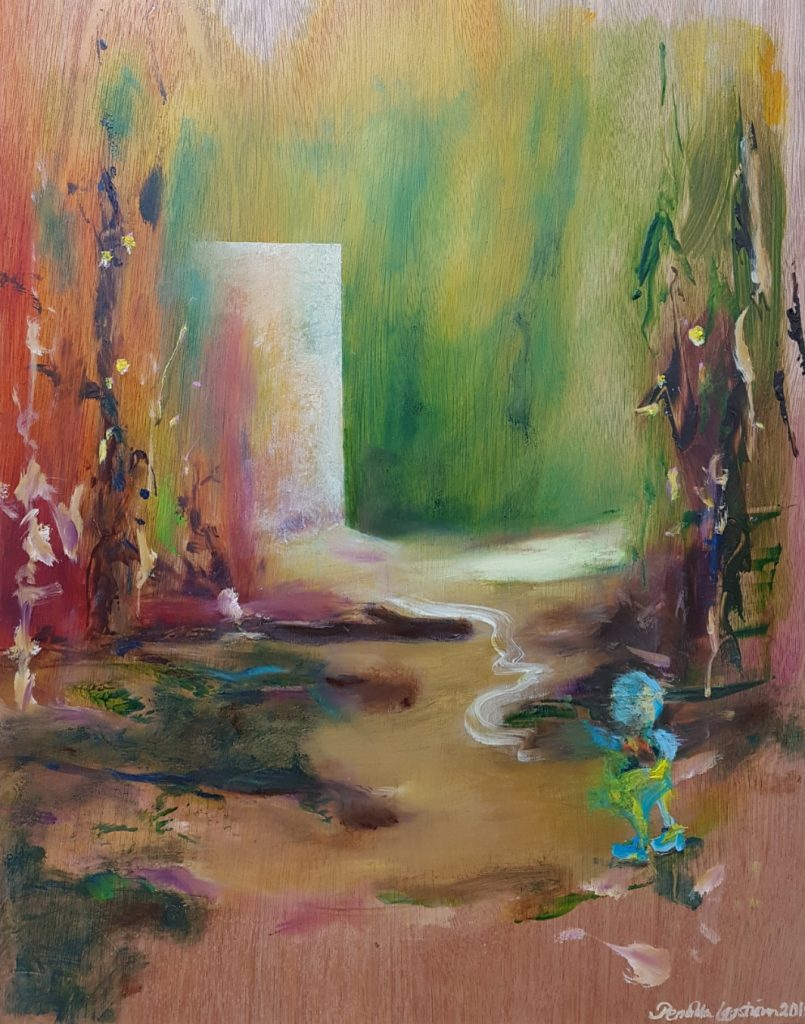 What is the best piece of advice you've been given as an artist?
To not compare yourself with others but only with yourself and not worry if you don't create for a period of time. Also, that even moments of not painting are important parts of the whole process of creativity.

Do you think an artist needs an ultimate goal in his/her work? If so, what yours?
I think a vision, a dream or aim is something that will keep that special hunger to express yourself alive but I do not think you have to have a goal in order to create in general. Perhaps the goal is the joy of creating, as a pleasure or an outlet. In me case, I am very passionate about my subject matter cultural identity and what it means in today's society, how we can investigate it and use it to stimulate to conversations, and to built bridges between cultures and classes in order to bring us all together. For me art is inclusive and there for everyone. You should not have to have an art history degree in order to feel entitled to create or visit an art gallery. I have also seen parents tell their children off if their drawing doesn't look realistic or render an object "correctly". It hurts me to see someone with plenty of imagination and joy for creating perhaps permanently abandon this important outlet due to a comment. Art is there for everyone.

What could you not live without as an artist?
Oil paint and certain mediums such as Roberson's glaze medium and liquin and beautiful brushes.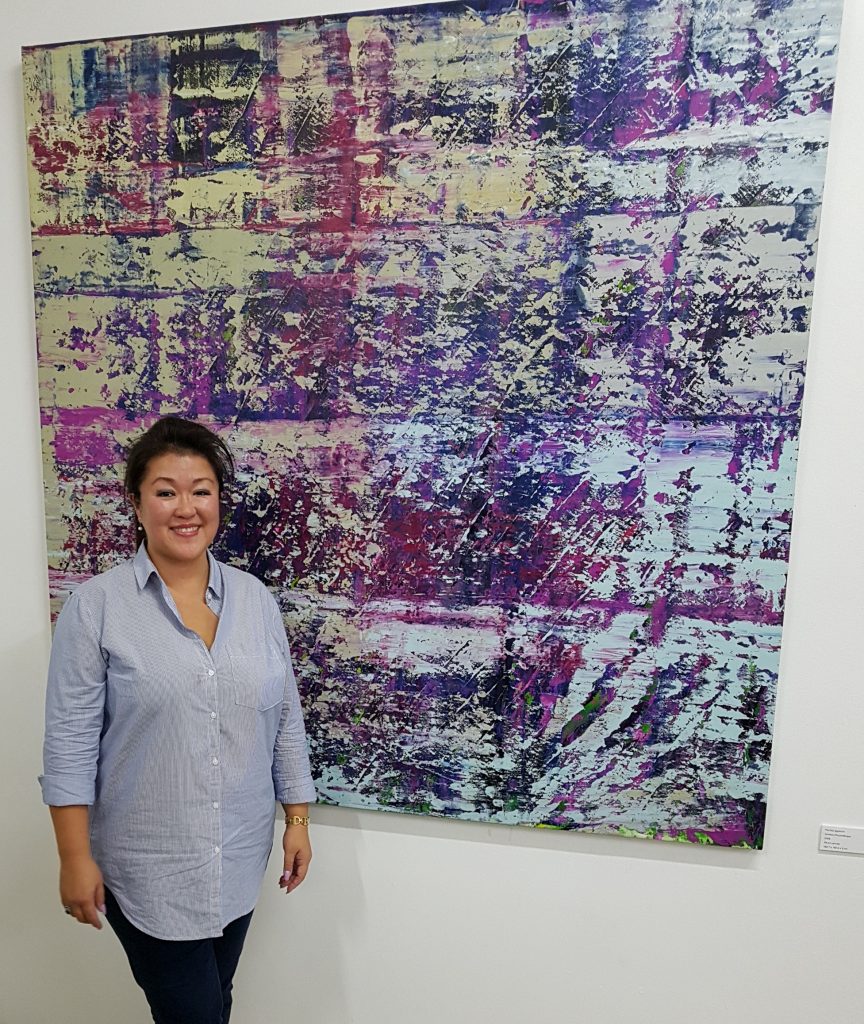 ---
Where to follow Pernilla Iggstrom:
INSTAGRAM : https://www.instagram.com/pernillaiggstrom/
FACEBOOK: https://www.facebook.com/pernilla.iggstromartist/
WEBSITE: http://pernillaiggstrom.com/