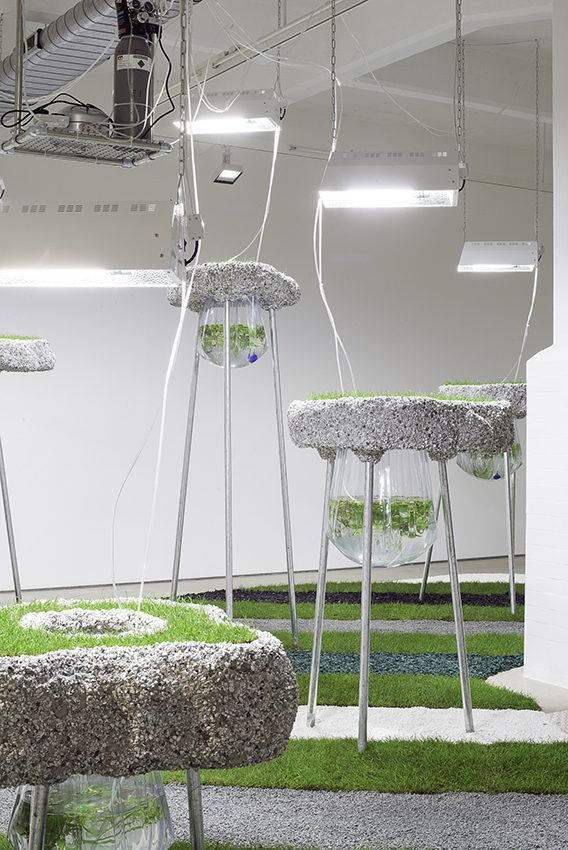 Rachael Champion was born in Long Island, New York, USA. She graduated with a Postgraduate Diploma in Fine Art from the Royal Academy Schools in 2010. Champion lives and works in Thanet, UK. Champion's work has been exhibited in a number of recognised institutions including The Whitechapel Gallery, Modern Art Oxford, Camden Arts Centre, and the Zabludowicz Collection. Rachael has made numerous site-specific installations in a variety of contexts including commercial galleries, artist-run exhibition spaces, art fairs, and remote landscapes. In October of 2019 she installed Tower of Varieties, an ambitions eleven metre suspended sculpture at the Hippodrome Theatre in Birmingham, UK. In 2017 she completed Discoverers of Onkalo, a permanent installation on the island of Sarvisalo, Finland commissioned by the Zabludowicz Collection. Rachael is represented by Hales Gallery London / New York.
---
Can you explain who you are and what do you do?
My name is Rachael Champion and I am a visual artist working predominantly in site-specific installation art. I also make work in a range of other media which include sculpture, collage, performance, and costume. My site-specific works are typically large in scale and consist of living organisms and ubiquitous building materials.
What themes do you pursue in your work?
I explore the physical, material, and historical relationships between ecology, industry, and the built environment. I am interested in the corporeality of the raw materials our species extracts, transforms and consumes and how these actions affect the physical characteristics of landscapes and ecosystems. I am interested in biology, geology, architecture and infrastructure and through my work aim to create a place where these themes coalesce.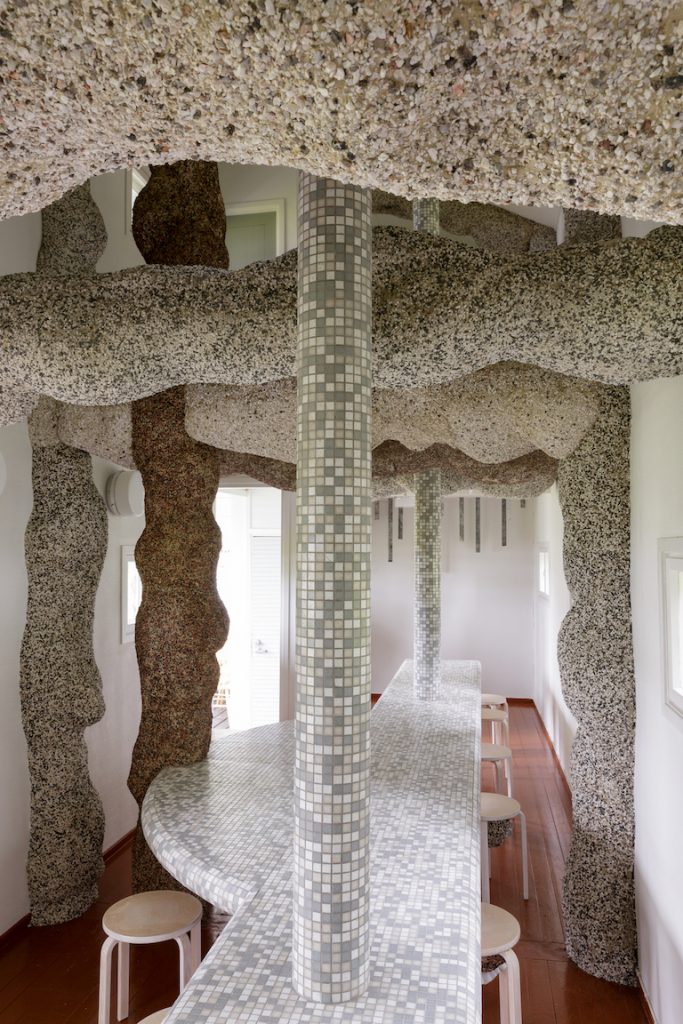 When did you become curious about performance art?
I have had a connection to performance for most of my life. As a young person I was heavily involved in a community theatre group and also the music department at my high school. I have also supported my art practice as a theatre technician since I was an undergraduate student. My experience in constructing and installing scenery has directly influenced the way that I make sculpture and installation.
I have always loved making biomorphic costumes and have done so for many years more as a hobby. My costumes are heavily inspired by marine life and micro-organisms. In 2014 I started working at Goldsmiths in the Department of Theatre and Performance as a scenographer. It was then when I began to seriously consider how costume and performance could become a more integral part of my practice.
Depending on a given goal, what drives you to pursue performance or installation art?
I am interested in making installations because I want my art to be in a provocative dialogue with the space or place where it is situated as well as the humans who are engaging with it. With installations the artwork can become physically integrated into a space more so than other forms of art I pursue. I want my work to conjure the physical experience I have with architecture where being in a space or next to a structure has an effect on my physical body.
I consider my performance work as a subtext to my installations and sculptures. My biomorphic performances anthropomorphise biological life which enables me to directly communicate information about these subjects in a playful way to an audience. I have also found performance to be a productive way for me to collaborate with other artists.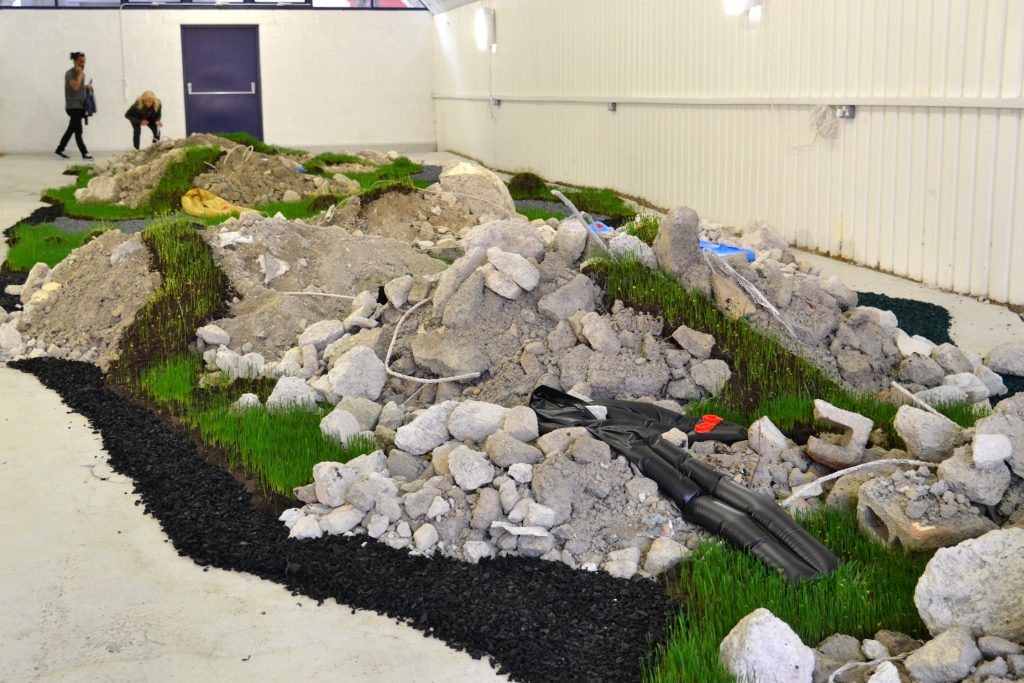 What role do you think artists have in society?
I think it is an artist's job to interpret the world through their passions, concerns, and expressions, ultimately contributing to a greater understanding of all subjects, particularly in regard to our societies and the environment.  
Can you describe a real-life situation that inspired you to create?
When I started gardening, I noticed that peat-free compost was a thing.  This led me to research what peat is and why it is a controversial growing medium.  Peat is a fascinating material having been dried and burned by humans for millennia as an energy source, forming so slowly it could be classed as a fossil fuel, and one of the best carbon stores on
Earth.  For years, when I met someone Irish, I would ask them about bogs and turf cutting.  In 2016 I sat next to writer and heritage enthusiast Caitriona Devery at an event at the Tetley in Leeds.  Her family is intrinsically linked to the Irish midland bogs and she invited
me to her hometown for a project.  This flourished into one of the best art adventures of my life which was creating Carbon Flux in the Turraun bog in Co. Offaly Ireland.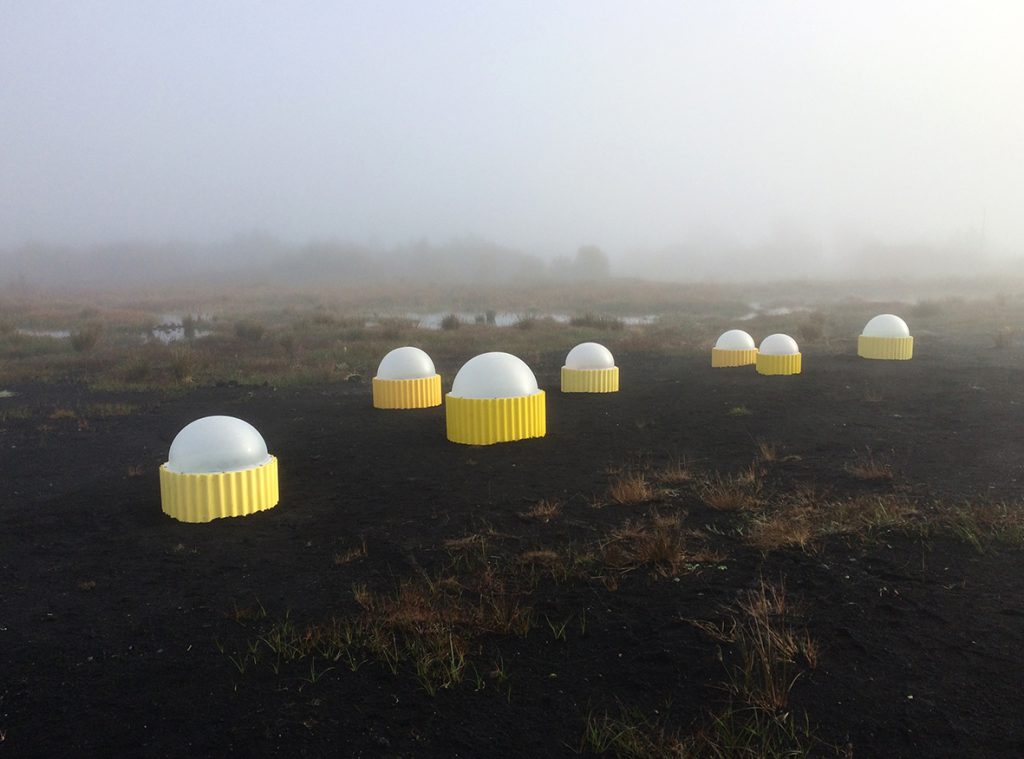 When you create site-specific sculptures, from where does your process start?
I start by researching the natural and industrial histories of a place.  There is usually a point where they overlap and this intersection becomes the starting point for an artwork.   
What have you learned from your career as an artist that you would like to pass onto other practising artists?
Just keep going……….. rejection is simply a part of being an artist.
It's a good thing to be uncomfortable with what you are making.  It means you are pushing yourself into new directions.  Stinkers will inevitably happen along the way. You have to seriously care about your work because at times it will feel like no one else does. Even the most famous and successful artists have doubts about their work.
Be generous to other artists.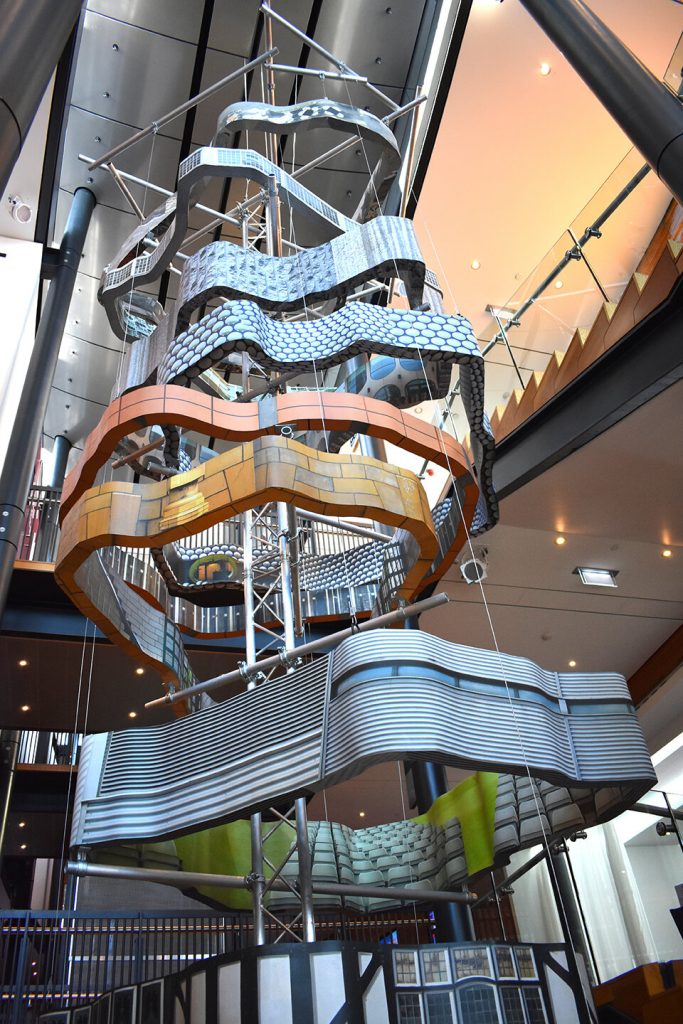 Do you think an artist needs an ultimate goal in his/her work? If so, what yours?
I am not sure an artist needs an ultimate goal, but I imagine many artists do have one.  My ultimate goal is to work full-time as an artist.  I would also love to do an art and natural science research fellowship at a University.  Of course, the Turner Prize, the Paul Hamlyn Award, major museum retrospectives, and biennales are all in there too.  Ultimately, I want to make work that is aesthetically unique and speaks of subjects relevant to our time. 
What could you not live without as an artist?
Wikipedia.  It is the starting point for so much of my research. And also, my impact driver. It is my favourite power tool.
---
Where to follow Rachael Champion:
WEBSITE : www.rachaelchampion.com
INSTAGRAM : www.instagram.com/rachaelchampionart