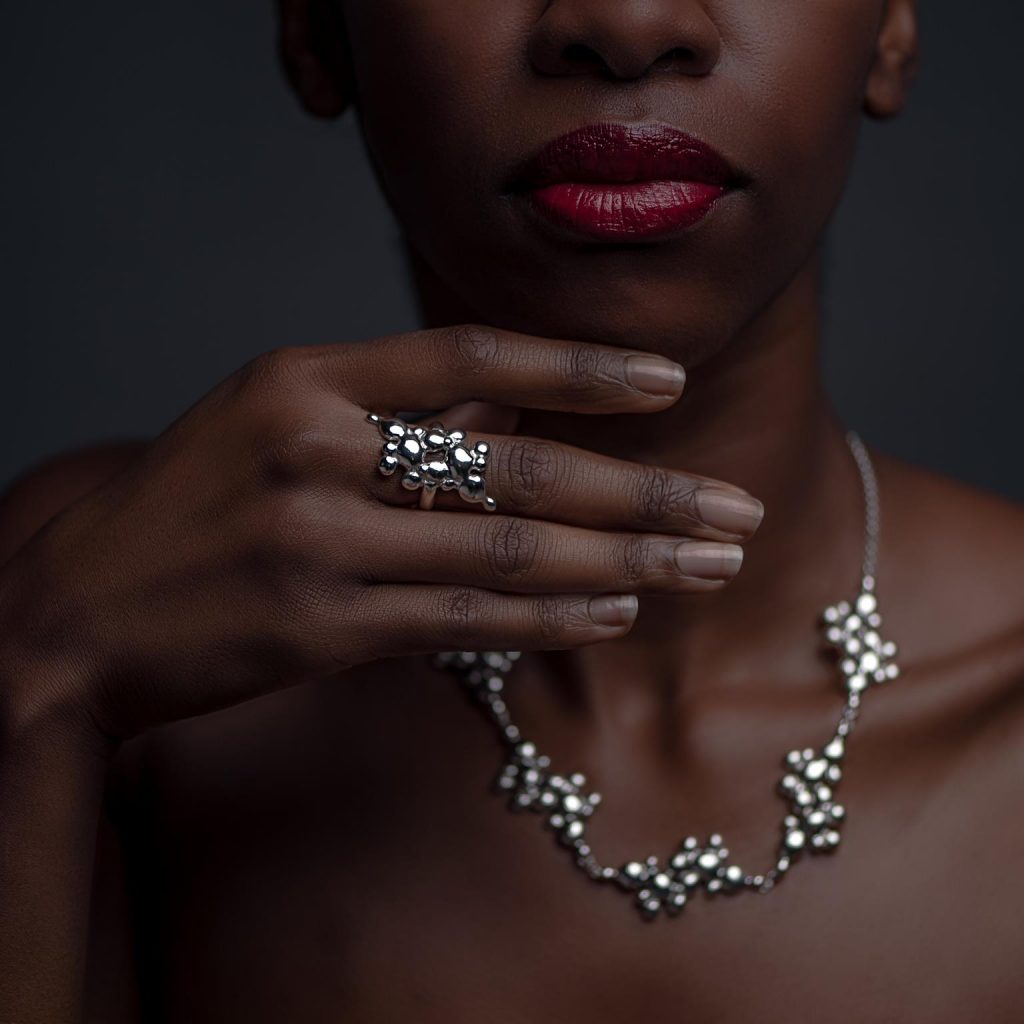 Julie Nicaisse is a London based designer born in Belgium. Julie gives life to metals by translating the magic and mystery of unconventional beauty found in nature, and turning it into talismanic adornments amalgamating organic elements, dark elegance, a passion for history, and a love for the planet and admiration for its fauna and flora.
After graduating from Art school in 2000 Julie crossed the channel and left behind her native Belgium in search of new adventures in London.
Following enrolment onto her first jewellery course in 2006, Julie's craftsmanship ability grew steadily from strength to strength. She acquired her high level of skill through 8 years' experience working for a number of renowned jewellers before finally launching her own brand in 2017.
---
Can you explain who you are and what do you do?
My name is Julie Nicaisse and I am a jewellery designer from Belgium who moved to London 20 years ago.
What themes do you pursue in your work?
My inspiration is sought in the "unconventional" beauty of Nature. I translate the way I see Nature into metal. People often look at the obvious beauty, such as the red petals of a rose, but to me beauty lies in the thorns. Because nature is powerful, wild, mysterious, magic but also dangerous.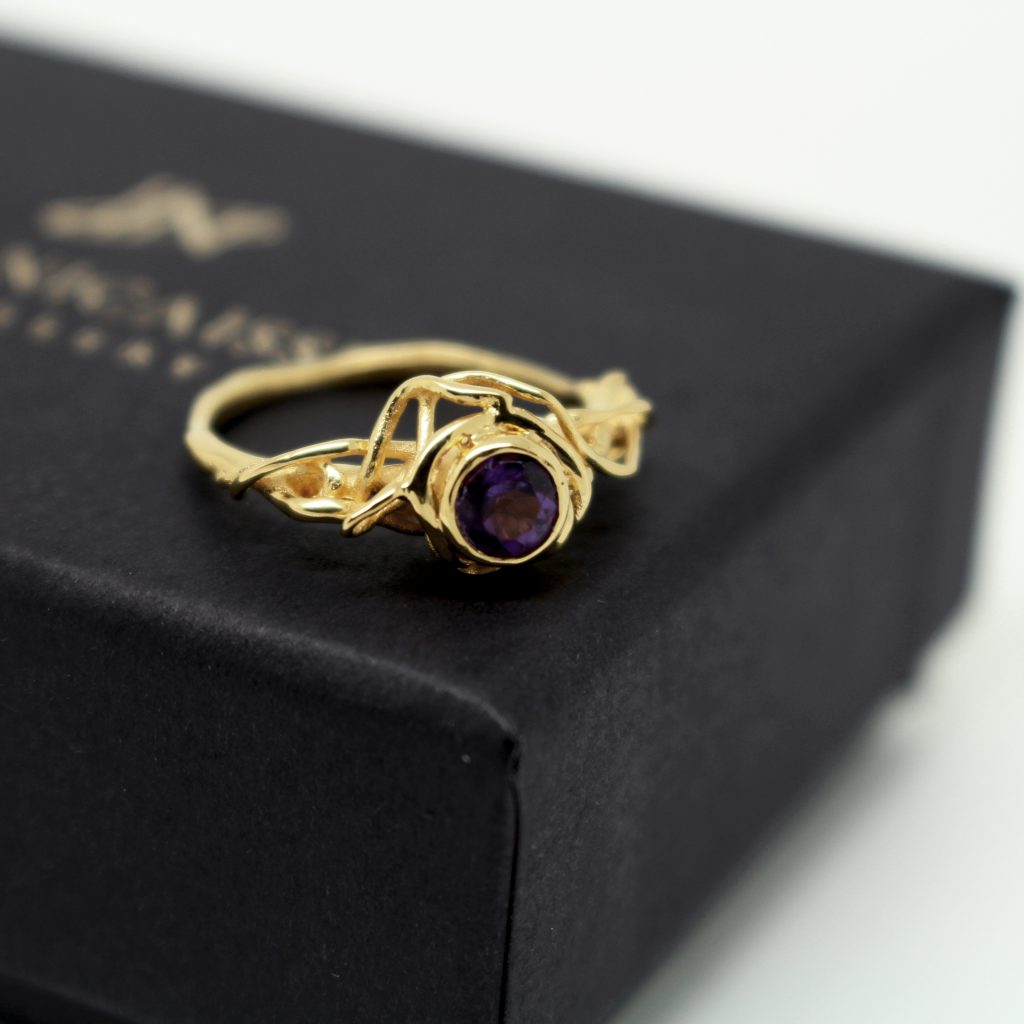 When and why did you start designing jewellery?
I started making jewellery as a teenager, using any materials I had to hand to create my own personal pieces.  To me jewellery has always been a way of expressing myself, not only to express my creativity, but also my personality and style by wearing something different and unique that is not available on the high street.
A few years after moving to London, I decided to study jewellery making and enrolled for a 2 years jewellery course. After my first course I trained in several jewellery schools across London before perfecting my skills through 8 years' experience working for a number of renowned jewellers.  
And in 2017 I finally launched my own jewellery business.
What materials in jewellery appeal to you?
I love working in metals any metals really…
But I also use a casting technique for which I need to first carve the piece in jewellers wax. I really enjoy working with wax too as it is somehow more "playful" if you make a mistake it doesn't matter so much as if you where working with high carat gold.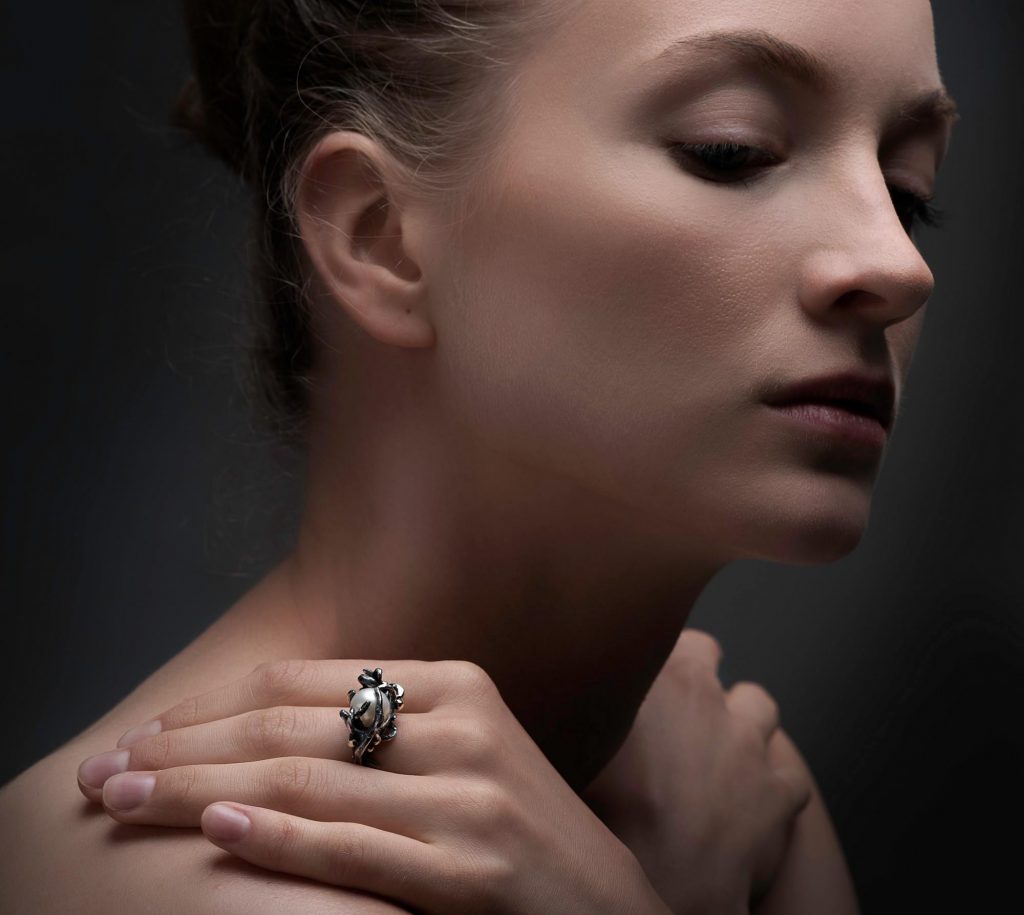 What does 'human and sustainably conscious jewellery' mean?
My aim is to create jewellery that has minimal impact on our environment and set out to respect humans. Inspired by nature, I create beauty and strongly believe that jewellery should not be a contributing factor to harming the planet or any of its inhabitants. I make every effort to commit to the use of ethically sought materials such as 100% recycled metal, Fairtrade gold, ethically sought gemstones and conflict-free diamonds and to utilise sustainable production methods from start to finish. By doing so I hope to inspire others to change their habits to a more sustainable way of life.
What role do you think designers have in society?
I believe that their role is to empower and inspire others.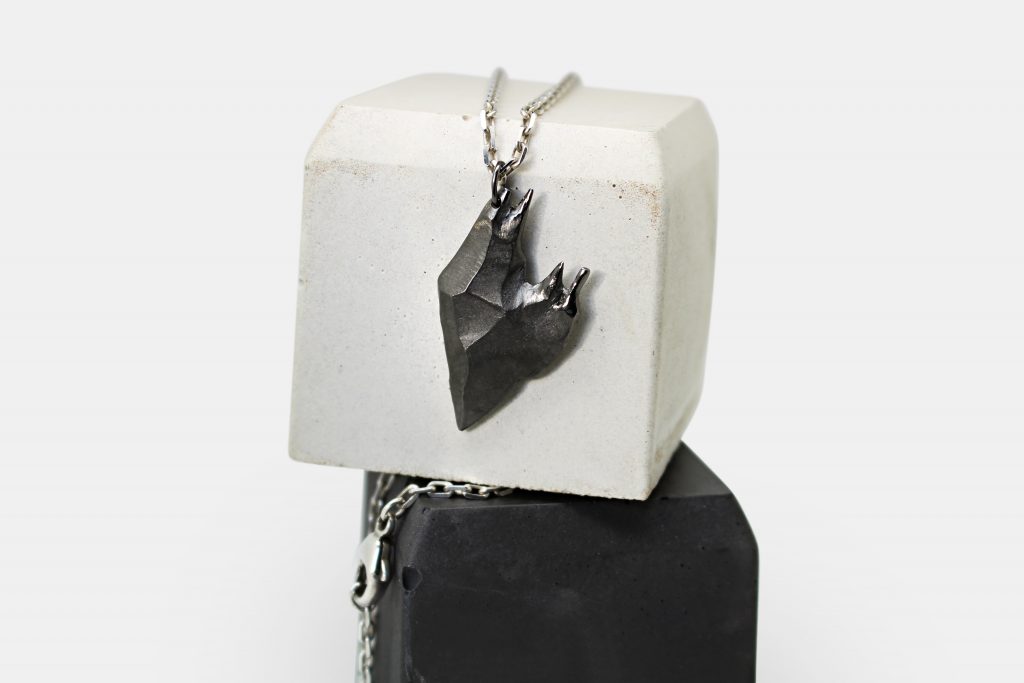 What have you learned from your career as a designer that you would like to pass onto other practising designers?
Always follow your dreams! Never give up!
What could you not live without as a designer?
Nature and London! It seems like the 2 opposite but I really need the right balance between the two. Nature for inspiration and London for opportunities but also inspiration with its beautiful parks, museums and green spaces…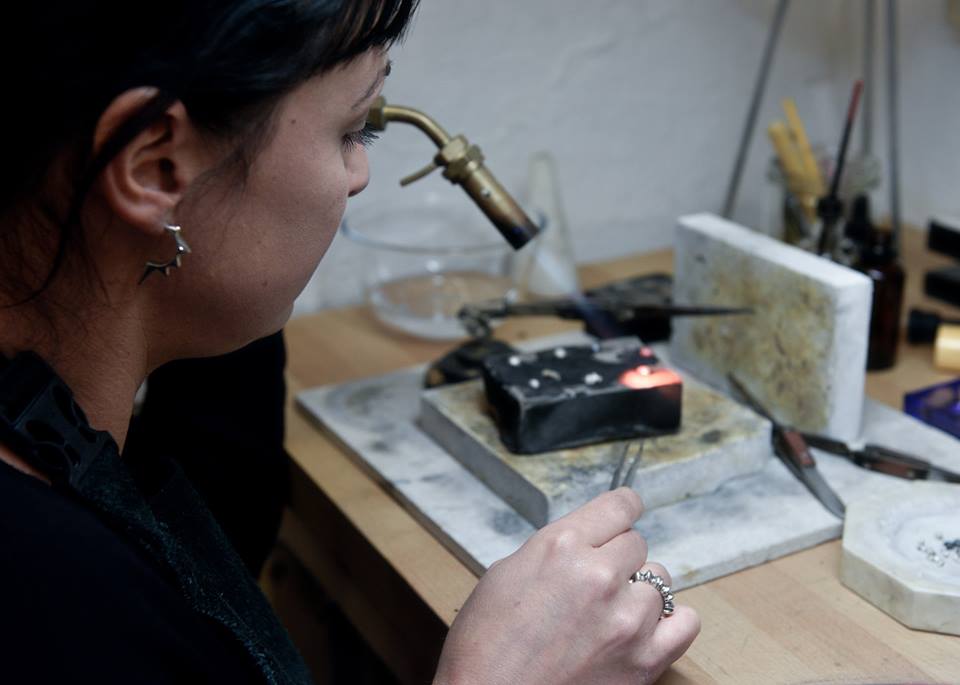 ---
Where to follow Julie Nicaisse:
WEBSITE : www.julienicaisse.com
FACEBOOK : www.facebook.com/julienicaissejewellery
INSTAGRAM : www.instagram.com/julienicaissejewellery
TWITTER: www.twitter.com/JulieNJewellery